Adopt Don't Shop
Posted on 13 September 2018
Thinking about adopting? Here are a few pointers…
Adopting a dog can be a great way to find your new canine companion.
Spot asked Peninsula Animal Aid in Redcliffe, which aims to find new homes for hundreds of cats and dogs every year, about what to think about when considering adopting. Here is what they had to say:
What are some of the common reasons that pets arrive at PAA?
Animals come in as strays, or some are surrendered by families who can no longer care for them. PAA's goals are to reunite stray animals with their owners and to place unclaimed and surrendered animals into permanent loving and caring families.  

On many occasions,  dogs that come in as strays are returned to their owners as they are microchipped.
Sometimes owners become unwell or have to go into care, and are unable to keep their dogs. Sometimes the owner needs to move to a rental when their pet isn't permitted, and sometimes, people very sadly just change their mind or lose interest, especially when the puppy becomes an older dog.  They also often just want to get rid of a pet that might have health issues.
PAA sets about ensuring these animals are given a full vet check.  They will all be desexed, microchipped, vaccinated, heartworm and flea treated.
What questions should people ask themselves before adopting?
Dogs are wonderful companions.  Before obtaining a dog it is important to give consideration to what is involved in being a responsible owner, and whether you'll be able to meet all your dog's needs throughout their lifetime.  Owning a pet is a long-term commitment.
           It is always best for both the dog and the prospective owner to consider a few things prior to adopting, such as:
What are your living arrangements – do you rent or own your own property.  If you do rent Peninsula will need to sight landlords permission). It is distressing for the dog to have to be returned if the landlord doesn't approve of pets.
How much time can you commit to caring for a dog?  Of course your new pet will need attention from you.  The level of company it will need from you so it doesn't get bored or lonely will depend on the dog.  A dog that doesn't receive enough attention is likely to misbehave or try to escape from its yard. This is particularly a problem with working dogs as they need stimulation and regular exercise.
Do you have an 

active lifestyle

?  Do you want a pet that wants to run and play, go on outings to the park etc or a lapdog who can sit with you and keep you company all day? Give this serious consideration, and be honest with yourself regarding the amount of time you can commit to your new dog.
Is your house pet-friendly?  Is it safe and secure and suitable for a dog?  What space do you have in your home and yard, and do you have suitable fencing for the dog you are considering? Working dogs will require six foot colourbond or wooden fencing with the support on the outside.  Then there are the diggers! You should ask the supervisor if the dog is a jumper or a digger, or about any other issues.
Do have any other pets?  If you have another dog, you will need to organise a meet and greet with the dog you are thinking of adopting.  Your new dog will have to be good mates with your current dog.
Can you afford a dog?  Can you cover all the financial costs of owning a dog, beyond just the purchase price, including food, bedding, toys and veterinary check-ups and treatment including emergencies, and yearly council registration?
Are you ready to make a long term commitment?  If not, then a dog is not for you.
Is a small, medium or large-sized dog best for you?
Do I have time to groom a dog that needs frequent brushing?  Long haired dogs will need regular clipping at the groomers.
Giving an animal in a shelter a new home is a great gift both for you and your new pet.  You will be offering animals a second chance at a happy life. If you are interested in adopting or in helping PAA, visit www.peninsulaanimalaid.com.au
PAA receives no government funding, but relies on the donations that the wonderful members of the community give.  As PAA is a registered charity, all donations are tax deductible.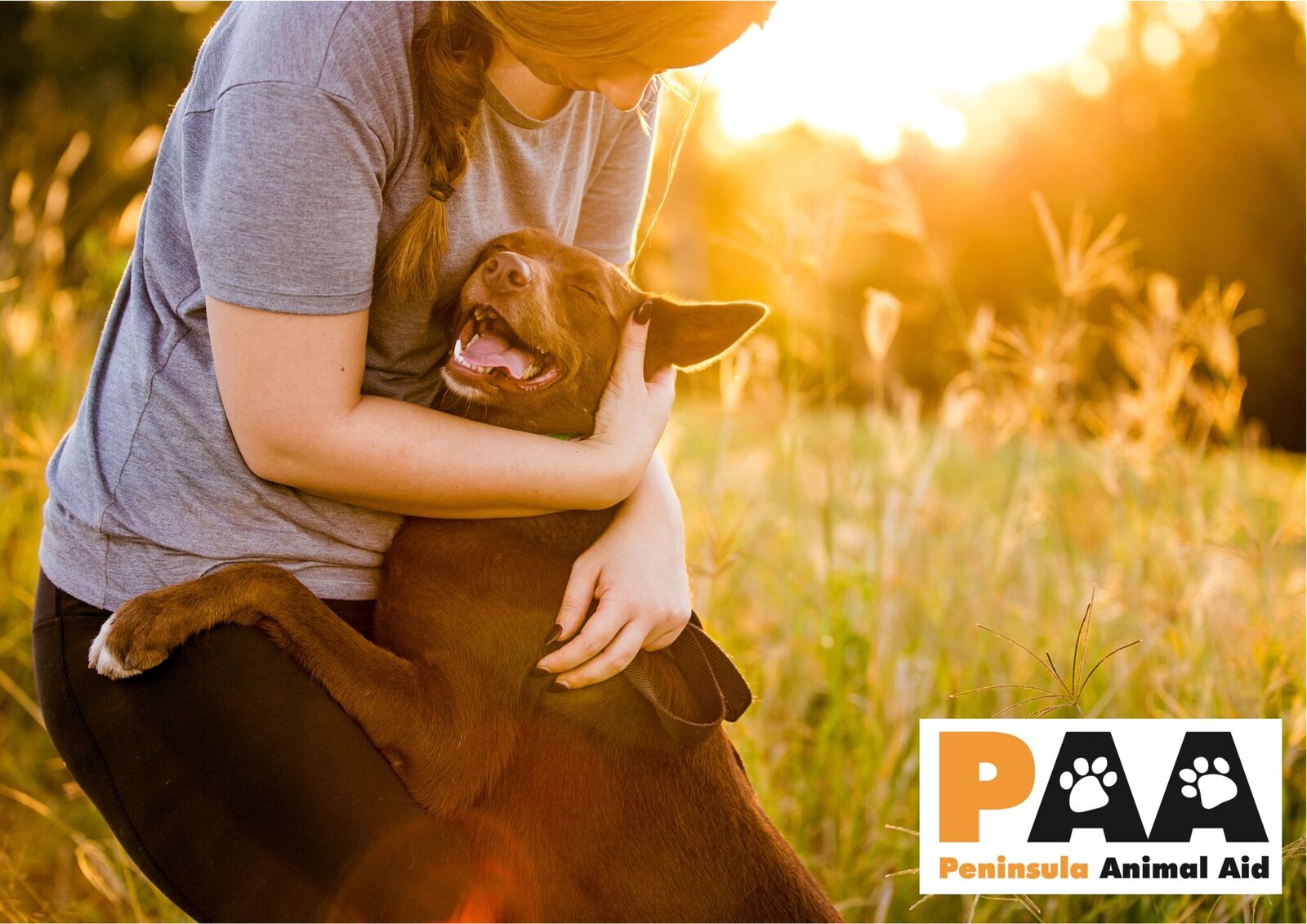 Photo by Charlotte Reeves Photography
---