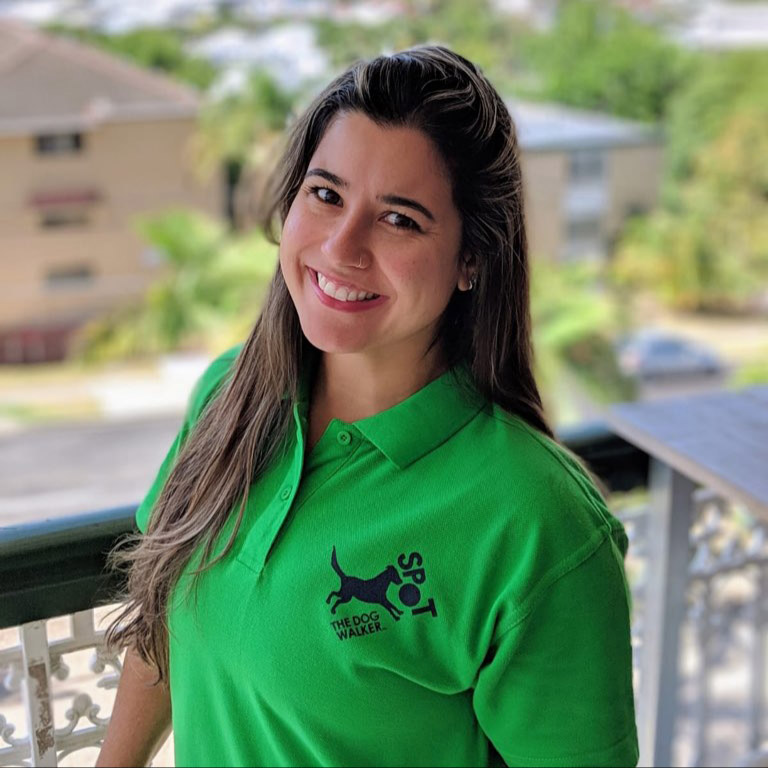 Name: Priscila
Location: Albion
Being a dog walker is my dream job that became truth! As an international student and dog lover I always wanted to work with dogs, as I did it in my country for many years and I wished to do the same here! I'm very grateful to Spot the dog walker for helping me to realise my dream! The infectious energy from the dogs makes my days much happier and this is priceless.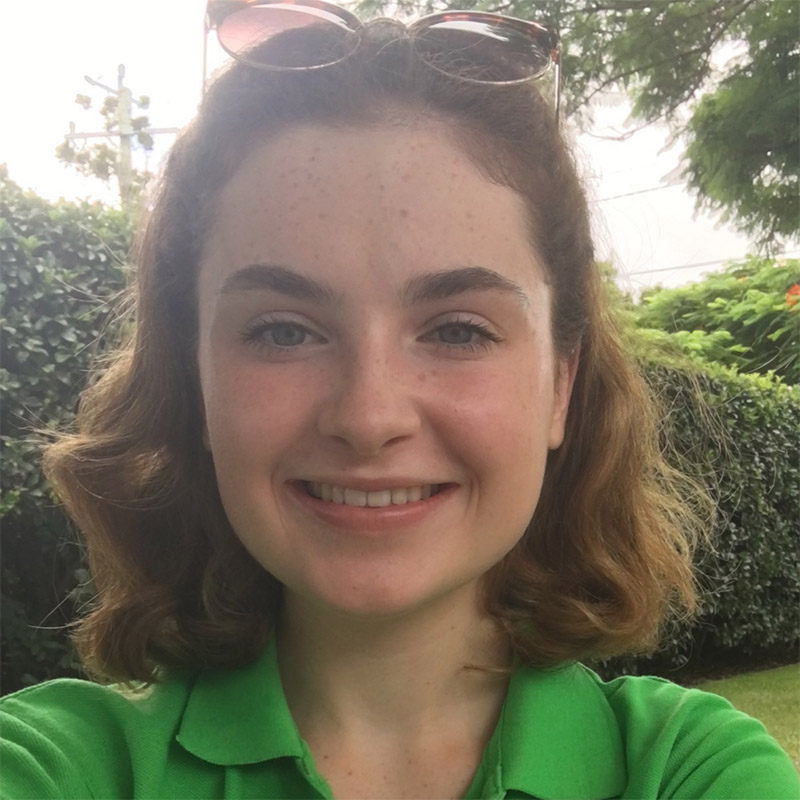 Name: Madeleine
Location: Ascot
My name is Maddie and I am a full time Nursing and Midwifery student. I have grown up with dogs my whole life, so I'm no stranger to looking after them. As I love animals, working with all sorts of dogs is a pleasure and something I feel very fortunate to be able to do with my time! Each day when I come to work I get to give love and attention to the dog while giving it some much needed exercise and company on otherwise lonely days. They are always so happy to see you, and it makes both of your days a whole heap brighter!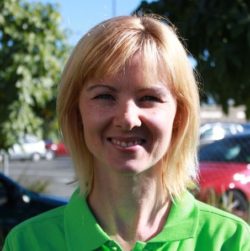 Name: Sharon
Location: Carseldine
Hobbies: Walking by the water with my family. I have a true love for animals and adore the relationship you can develop with them. I love the outdoors, meeting new people and their pets, and most of all helping them to stay fit, healthy and happy.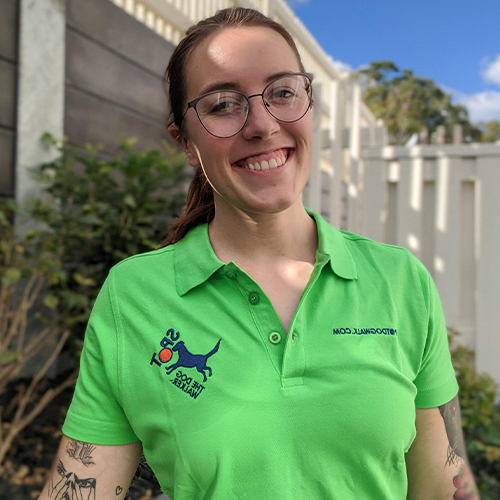 Name: Casey
Location: Everton Hills
A priority of mine is to allow dogs the opportunity to have mental stimulation and adequate exercise, as well as let their noses do some exploring too! I look forward to building strong bonds and exploring with furry family members of any size and shape!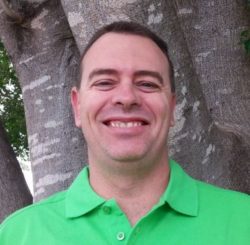 Name: Nathan
Location: Everton Hills
Hobbies: I am a keen fisherman a dog breeder and I love to swim for fitness. I look forward to meeting your best friend soon!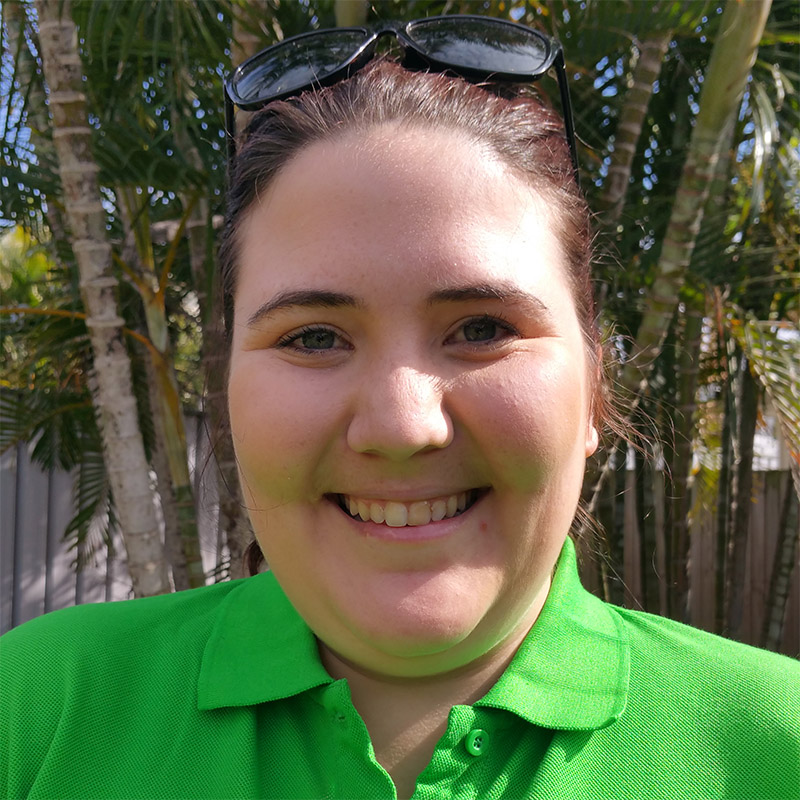 Name: Samantha
Location: Geebung
I am a devoted animal mother to two Guinea Pigs; birds and I have had many dogs growing up. Professionally, I am a graduate of a Bachelor in Science and volunteer caring for wildlife through Wildcare. My passion in life is to care for animals and educate people on the importance of caring for our household pets and localising ecosystems. I can't wait to meet your beloved animals!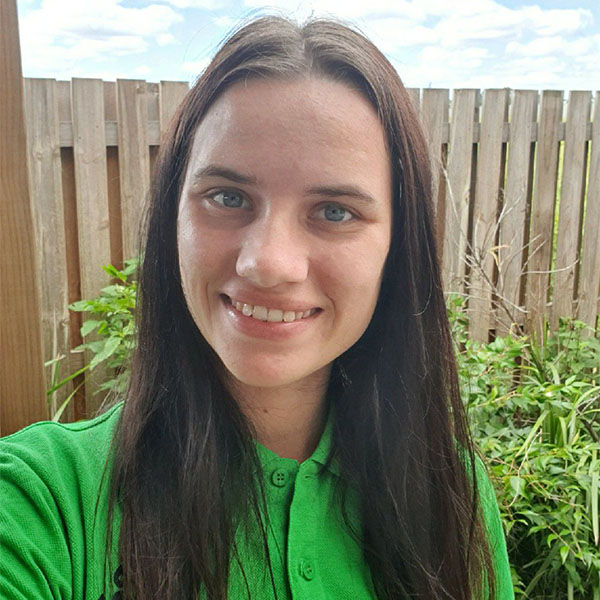 Name: Lea
Location: Griffin
I love all sorts of animals, but my favourites are dogs! I love to take long hikes with my dog or go to the beach. I have moved here from Denmark last year. I think walking dogs is a great way to start the day, so walking dogs was a great job for me!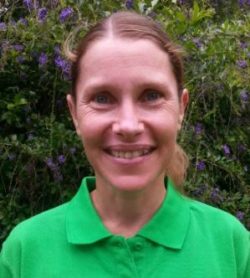 Name: Melinda
Location: Kings Beach
Hobbies: love animals; they are my favourite subjects to draw as an artist. I also love the outdoors and can usually be found rock climbing, hiking, paddle boarding or roller blading; so combining the two is a dream come true!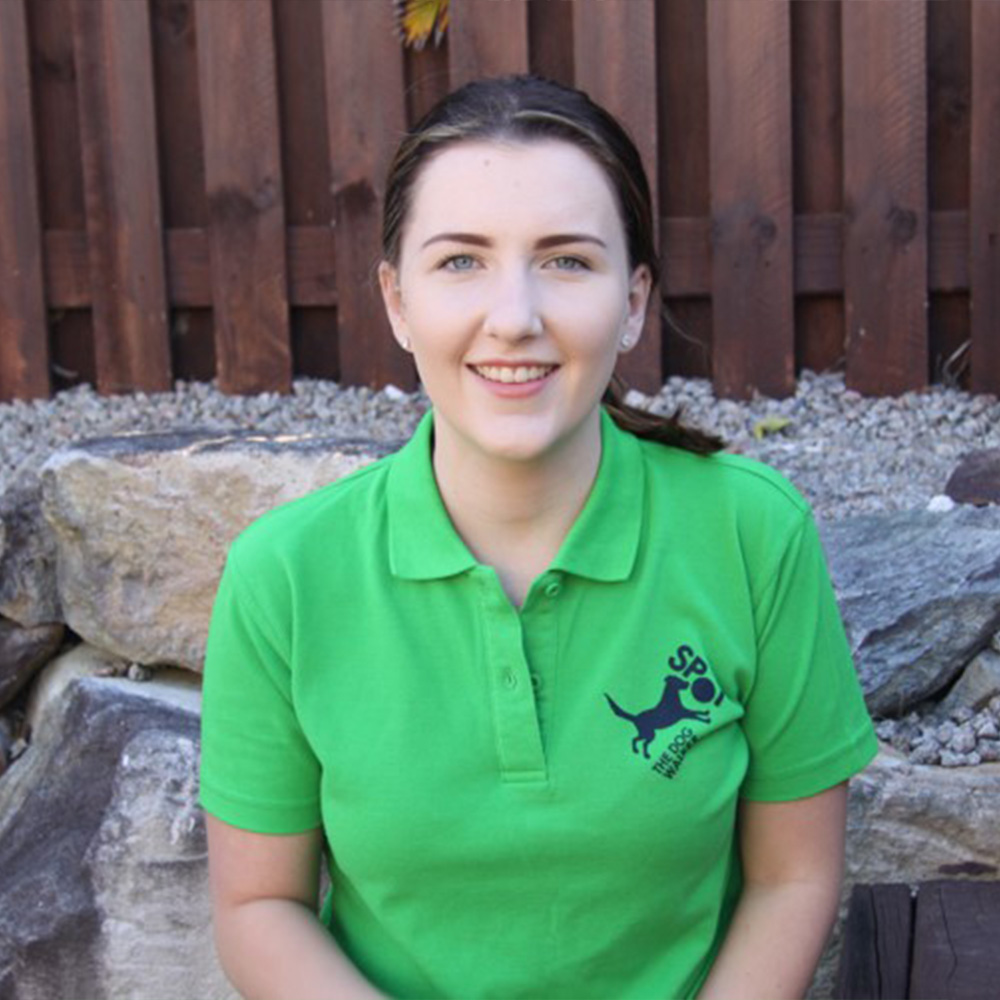 Name: Caitlin
Location: Mango Hill
I'm a huge lover of any animals big or small but especially dogs, I own a Labrador and three cats', and they are my babies. I would treat your animal as if they were my own, give them cuddles and walkies when they need! I would the opportunity to meet your fur babies!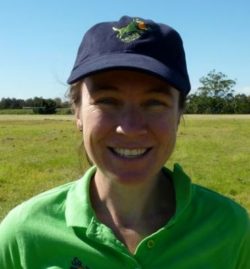 Name: Lisa
Location: McDowall
Hobbies: Camping by the beach. I was previously an Occupational Therapist before teaming up with my sister to create Spot The Dog Walker. I am loving being able to create great jobs for people, provide play and cuddles for your pets when you can't be there and being able to contribute to seeing more dogs exercised.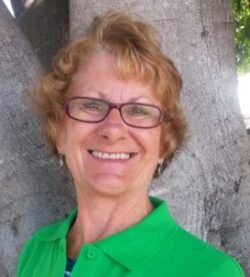 Name: Gay
Location: Murrumba Downs
Hobbies: I have shared my life with Rotties, a Dalmation and currently have three Staffies. My love of dogs, meeting new people and the outdoors makes this the perfect "job" for me. Whilst they are in my care, I promise to take care of your four-legged babies as if they were my own.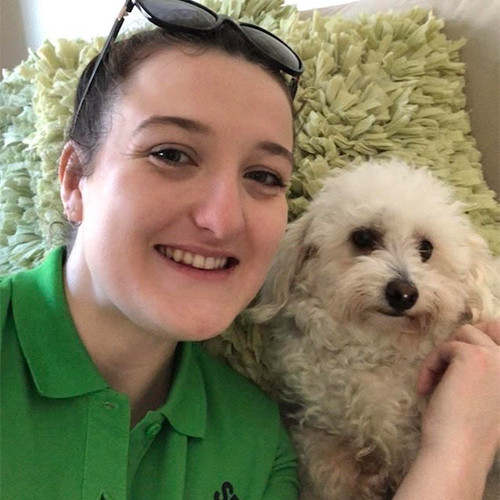 Name: Brittni
Location: North Lakes
I've always been a dog lover. If there's a dog at my friends house I'll be sure to greet the dog and give them cuddles. My hobbies include reading, Pilates, and teaching kids acting. Working/walking with dogs is another great thing I've found that I enjoy doing. Making animals happy and comfortable is very fulfilling and I love hanging out with dogs whenever I can!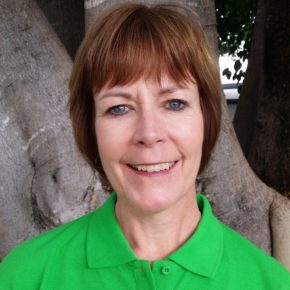 Name: Heather
Location: Red Hill
I am a teacher and am currently working on my Masters of Education degree. My husband and I have recently moved from Canada where we lived on an acreage with lots of animals. Though I have had a variety of different pets, I have always had dogs. I would love the opportunity to get to know you and your dog!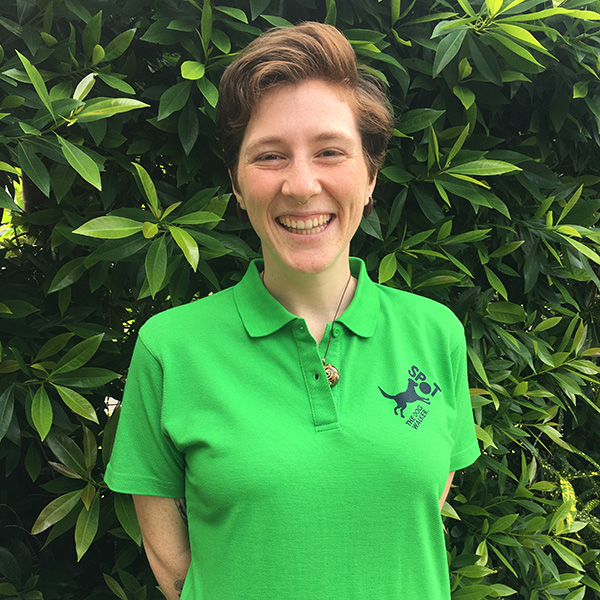 Name: Niamh
Location: Stafford
I have loved every kind of animal since I can remember. I have experience with many working dogs as well as domestic. I am so grateful to be trusted with your beautiful pets and will do everything I can think of to make sure your pet has a safe and fun time with me on our walks. I am also currently studying an animal husbandry course with a module on dog psychology and training and feel very comfortable around all kinds of dogs in all kinds of environments.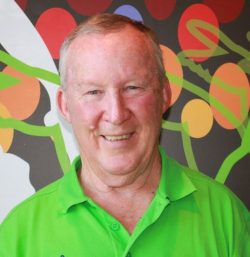 Name: Stephen
Location: The Gap
I have been walking dogs for six years and enjoy working for Spot the Dog.
It is a very healthy job where you get plenty of exercise and the opportunity to experience many varieties of breeds.
Also, you meet plenty of people and share your time with them and give feedback in respect of their dogs.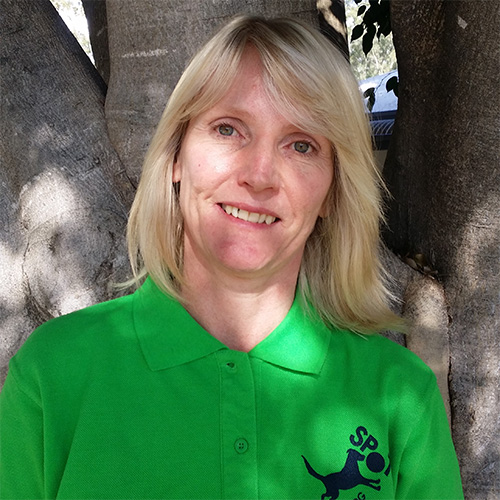 Name: Heather
Location: The Gap
Hobbies: I love spending time bushwalking with my daughters and our collie Cindy. I also enjoy reading, cooking and gardening when time allows. I look forward to spending time with your beautiful dogs and will care for them as if they were my own.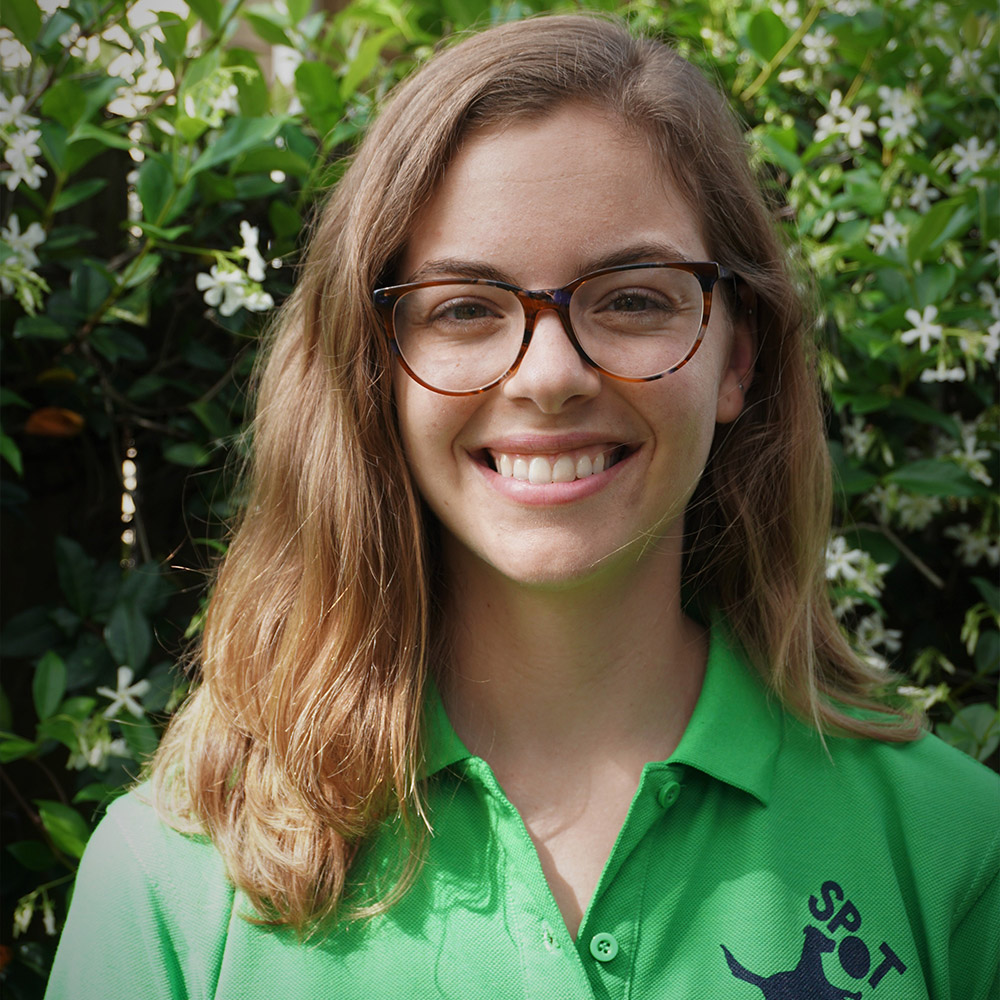 Name: Erin
Location: The Gap
I am a teacher aide/university student with a passion for animals and leading a healthy lifestyle. My hobbies include playing netball, immersing myself in nature and being creative. I love to get outside and be active which is why a job with Spot is the perfect job for me. I don't own any dogs of my own, but I do love being around and caring for other dogs, which is why I can't wait to meet your wonderful furry friends!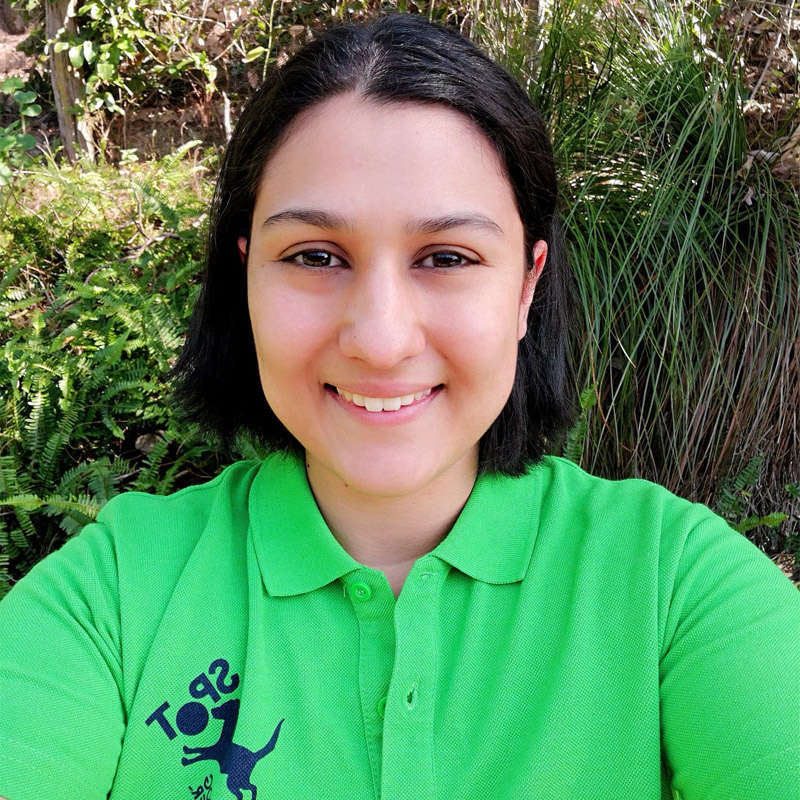 Name: Larissa
Location: West Chermside
To say I'm an animal lover is a huge understatement! I have owned all varieties of animals including dogs my whole life and have done foster care for a local rescue. I have experience with dogs from a wide range of backgrounds and I haven't yet met a dog I didn't become best friends with! I'm a very active person and love being out in nature, so I can't wait to take your pup out on a walk or run!

Servicing over 100 suburbs throughout Brisbane and the Gold Coast, there's sure to be a friendly Spot the Dog Walker local in a neighbourhood near you!

To find out what walker covers your area contact us today on by phone 0422 239 006 or email at info@spotdogwalk.com.au
We are always on the look out for mature and passionate dog lovers to join our team

Does your dog chew, scratch or dig around the home? Whine, bark, or act manic?
"Difficult" dogs are often just very bored …

Great Places To Walk Your Dog!