Places To Walk Your Dog In Sydney
Posted on 09 July 2018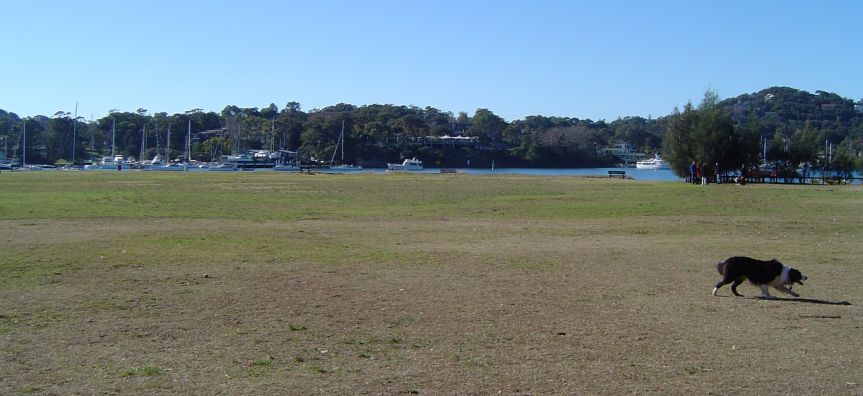 With it lush shaded paths and coastal views, Sydney is a walker's paradise. But some spots are better for your dog than others, so check out our list of best places to walk your pooch in Australia's largest city:
Rowland Reserve – We start with the Rowland Reserve because it has everything for both you and your dogs. They can  swim in the Bayview area of the beach. You may have to pay for parking, but that is the only downside here. In addition to surf for your dog to play in, you can find coffee from a mobile van or at one of the nearby cafes.
Blenheim Park – This park shares a name with a Spaniel (the red and white King Charles Spaniel is known as a Blenheim Spaniel), so it has dog written all over it.. Let your dog sniff and socialize in the fenced area where while you relax.
Two Creeks Track – Your dog will love exploring the cliffs and gullies at this destination park on the North Shore. As your dog wanders, let your eyes wander over the stunning sandstone formations. Just be aware that dogs are not allowed in the Garigal National Park section of this walk.
Lake Parramatta – You can plan a quick walk or a full day at Lake Parramatta, a reservoir created by a dam. In addition to walking tracks, you will find swimming, barbecue facilities and playgrounds. The area offers several walking routes. You may want to consult a map before heading off as the paths cross each other, which can be confusing.
Minnehaha Falls – Looking for a more challenging hike? Trek to these falls in the Blue Mountains. You will have to navigate a steep path, so be sure your dog is big enough to handle some significant ups and downs. You'll be rewarded with a swimming hole and heart-stirring view of the cascades.
South Lawson Waterfall Circuit – Also in the Blue Mountains, this route offers multiple waterfalls – Adelina Falls, Federal Falls, Cataract Falls and Junction Falls.
Centennial Parklands – Lose your cares (but not your dog) as you wind through this huge park. You can indulge your pet's wanderlust here:  Nearly half of this park's open spaces are off leash.
Narrabeen Lagoon – The route around the lagoon is mostly smooth and level, so it's a good pick for a more leisurely walk or for families with strollers. It's 8.4 km return, but you can go a shorter distance if you like.
Wingello State Forest – If you're looking to combine camping or mountain biking with exercise for our dog, why not drive about 2.5 hours south of Sydney to this popular spot for outdoors types.
Trenerry Reserve – Look over coastal cliffs as your dog runs off leash at Trenerry Reserve. You can make this one stop on a longer walk in East Sydney by tackling the Clovelly to Maroubra Coastal Walk.
---